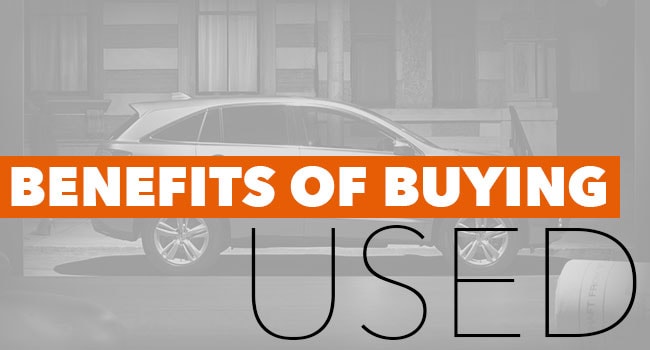 Has that time come where a new car is something you can't put off anymore? If you are beginning the process of finding that fulfills your needs as well as your wants, but also fits into your budget, take time to consider a used car. We know the conceived notions of used cars, but let us bust some myths for you.
Technology has made leaps and bounds over the years, which is evident when you look at the standard features found on vehicles today.  These advancements also carry over to the production of vehicles, which are now being made with better materials, efficiency, and precision than ever before. This all equals a vehicle that is better built, which will allow it to have a longer life, if properly maintained, than vehicles have in the past.
Buying a new car you will get that new car smell and an odometer with less than 10 miles on it, but all of this comes at an extra price, and that might not be in the budget for everyone. Did you know that a vehicle will typically lose close to 30% of its sale value after just one year of ownership? Searching a vehicle that is a few model years older than the new vehicle with the same features can be found at more affordable price that can fit into your budget.
That leads into the next benefit of a used car, with such a wide variety of vehicles to choose from, you will have more of a selection to finding that perfect vehicle for you. If it is that time to find a new car, check out the selection you'll find right here at Ed Voyles Acura. So come start the process of getting a new car with us!