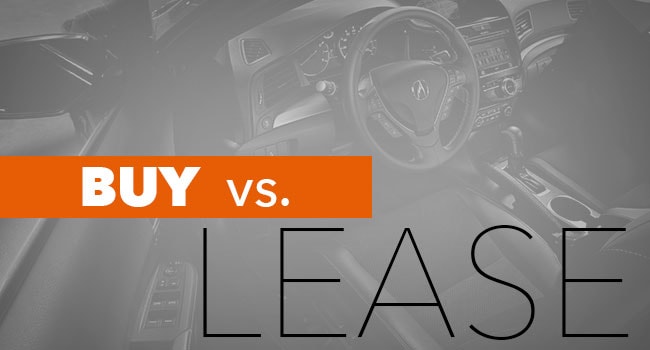 If the time has come that you are in search of a new car, you are likely spending some time researching whether or not to finance your next car or to take advantage of the lease offers available. What the decision comes down to is what the wants are and needs are you have in a new car that will help you decide what is the best option for you and your budget. In an effort to help your decision we'll list out some items that you will want to think about.
Lease
Monthly payments will be lower as you are not paying interest rates
Less money down for the deposit
Lease length are typically for the life of the bumper to bumper warranty
Car technology is greatly advancing and leasing will allow you to get the latest tech every two to three years
Responsible for routine maintenance services such as oil change and etc.
Yearly mileage limitations
Either turn the car in at the end of the lease term or purchase for the depreciated value
Buy
Monthly payments are higher since you are paying interest
You own the vehicle
Larger down deposit needed
Once car loan is paid off, vehicle can be modified to your liking
Can keep or sell the car at any time
Responsible for all service costs not covered by warranty
Resale value will depend on upkeep of vehicle



Hopefully with some of these points in mind you are closer to finding the best solution for your situation. If you have more questions about what decision is best for you, please reach out to our dedicated sales staff here at Ed Voyles Acura and we will gladly help you come to the decision for you.