Ed Voyles Acura is incredibly proud to support Cobb County's Teacher of the Year Awards by providing teachers in the community with a new car lease. Led by Give Our Schools a Hand, Ed Voyles Automotive was able to give away 5 new car leases. In years past, we were giving away four leases to deserving teachers in Cobb County, so we were extremely excited to be able to give away an extra one this year! Learn more about our support for teachers in Cobb County in conjunction with the Give Our Schools a Hand program.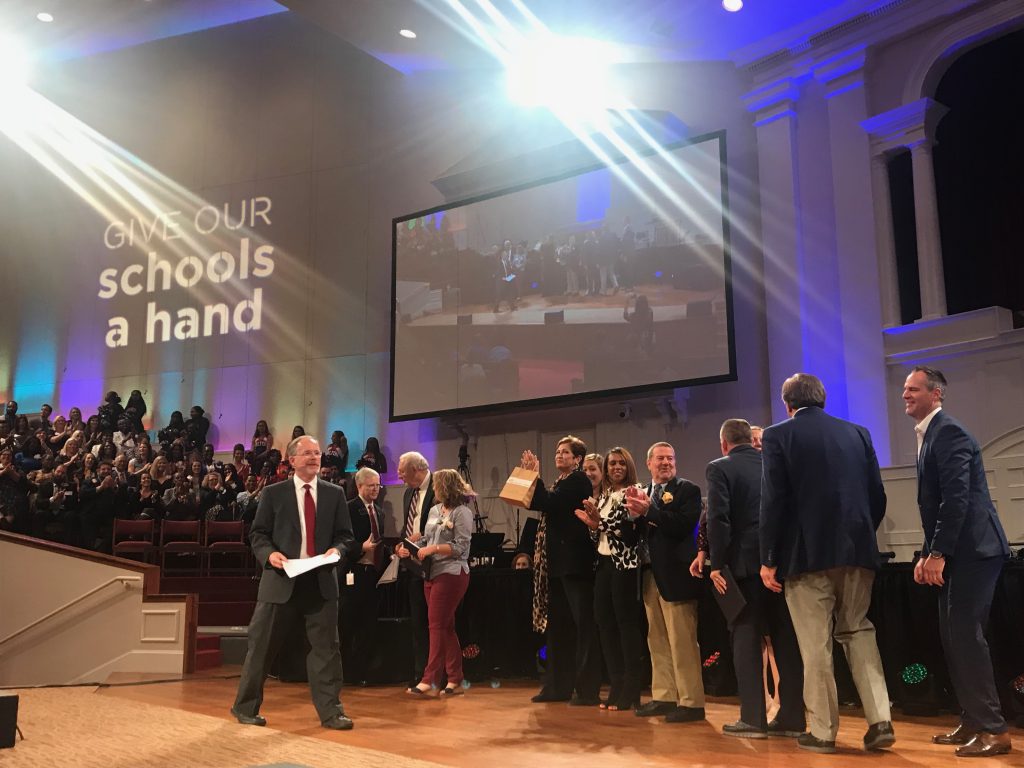 Teaming Up with Cobb Chamber's Give Our Schools a Hand Program
The Give Our Schools a Hand Program is long time running program that was set to show appreciation for teachers in the community. This program was started over 30 years ago to encourage area businesses, parents, and civic groups to take an active role in enhancing the quality of education. Ed Voyles Automotive, which includes three Marietta dealerships: Acura, CDJR, and Kia, was proud to give away five car leases to deserving teachers. 
The event consisted of a celebration breakfast and prep rally at Roswell Street Baptist Church. Over 2,000 local students attended the event to cheer on their favorite teacher of the year and enjoy entertainment through dance and musical productions. On November 1st, teachers were awarded gifts and plaques and the five District Teachers of the Year received a new car lease of their choice courtesy of Ed Voyles Automotive Group!
Ed Voyles Automotive in the Community
Ed Voyles Acura is the largest Acura dealership in the Marietta area. Along with having a great inventory of new Acura sedans and SUVs, we are proud to provide customers with a no-hassle car shopping experience. As proud supporters of the Cobb County community, we are always looking for new ways to get involved in the community and our local schools. As an organization, we plan on supporting the Give our Schools a Hand program for years to come.
Get in Touch with Ed Voyles Acura in Marietta, GA for More Information
Whether you are looking to get behind the wheel of a new car or would like to learn more about our dealerships involvement with the Give Our Schools a Hand Program, we'd love to sit and chat! Get in touch with us today. Our dealership is located conveniently at 5700 Peachtree Industrial Blvd in Atlanta, GA.