Thirteen-Time Winner: Ed Voyles Acura and the Precision Team Award in Chamblee, GA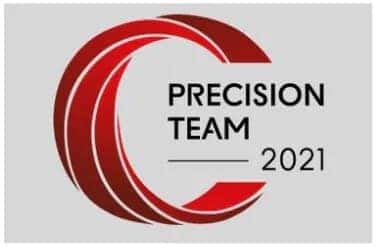 Looking for a new Acura model? Interested in a trustworthy pre-owned vehicle? You've come to the right place! With so many Acura dealerships in Georgia, you might be struggling to find a reliable option. Putting your trust in Ed Voyles Acura means you'll be working with a thirteen-time winner of the Acura Precision Team award. The Ed Voyles name has created a prestigious reputation across Georgia, and our awards prove the rumors. Learn more about the Acura Precision Team award, and see how Ed Voyles Acura can make your buying process a breeze.
What is the Acura Precision Team Award?
Acura Precision Team dealerships are described by the Acura VP, Jon Ikeda, as, "…an elite group that consistently delivers the very best in customer, sales and service satisfaction, embodying Precision Crafted Performance across all areas of their business." You'll find that Ed Voyles Acura ticks all of those boxes. We've been in business for 30 years, putting family above all else. When you think of Ed Voyles, you should think of quality vehicles and exceptional customer service. Acura has recognized our ability to give customers the best possible buying experience.
What Does the Ed Voyles Name Represent?
Our family has been serving you since 1952. Sale after sale, we've built a satisfied customer base that spans the entirety of Georgia. You won't find quality service like this anywhere else in Chamblee. To us, the Ed Voyles name represents quality, compassion, and dedication. Our sales representatives do everything to make the test driving experience as low-pressure as possible, so you don't feel rushed into a bad deal. Our finance team works diligently to find the auto loans you need to get the vehicle of your dreams. Our management is constantly reevaluating how to improve our business model. Not to mention, our skilled Acura-trained service team is provided with a state-of-the-art facility. Here, no matter what, you're in good hands.
Following Up With Our Customers
Have you recently had a great experience with Ed Voyles Acura? Let us know! We love to hear from our customers. Ed Voyles Acura will keep in touch after you've driven away from our lot with your new vehicle, so you'll never be left in the dark. Trust Ed Voyles Acura to find you the vehicle you've always wanted.
Visit Ed Voyles Acura in Chamblee, GA, to experience award-winning service!
From incredible customer service to high quality vehicles, we've got you covered. Our pre-owned vehicles are inspected by professionals to make sure they're ready to drive off the lot, and our new models are listed for unbeatable prices. You won't find a dealership like Ed Voyles Acura anywhere else in Chamblee. If you're in the area, we're conveniently located to give you the best possible access to quality vehicles and service. Interested in financing? We've got you covered! Give us a call if you have questions about getting pre-approved for a loan.
alership.