2023 Acura MDX Model Review in Chamblee, GA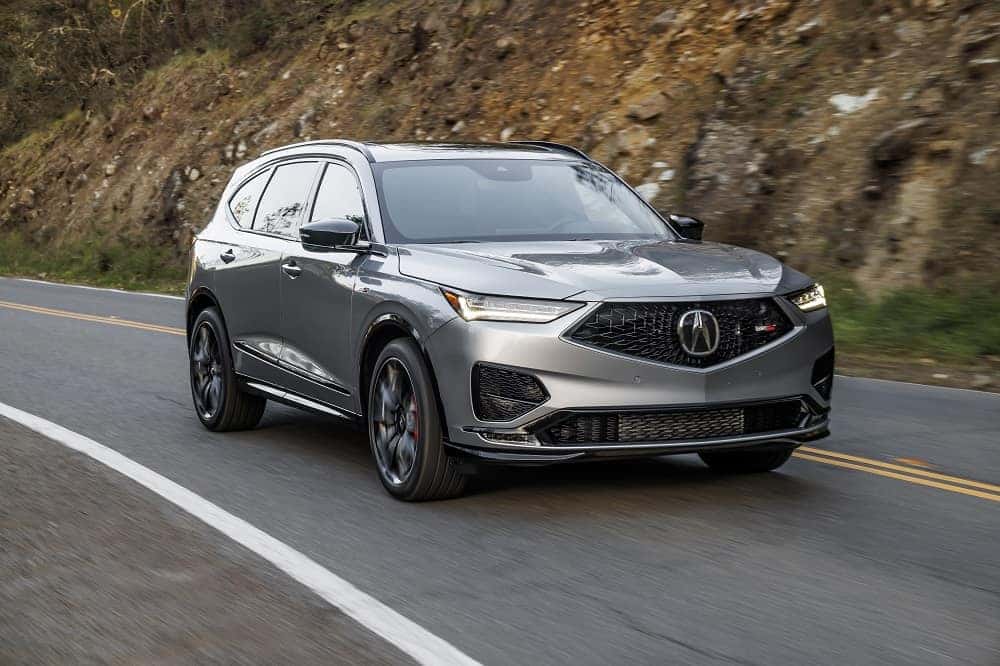 The new 2023 Acura MDX will assuredly make its mark on the luxury mid-size SUV market. This latest version is packed with a slew of features sure to revolutionize the luxury SUV market. Acura built their brand upon sleek yet efficient vehicles and this recent MDX model successfully continues that tradition.
Ed Voyles Acura is proud to give you a look behind the curtain of what to expect from the next great luxury SUV. You can see what's currently in stock here, or keep reading to find out more about the new MDX!
Shop MDX
2023 Acura MDX Performance Specs
As with all their models, Acura has given special attention to the technical specs of the new 2023 Acura MDX. With a 290-HP V-6 engine, the MDX displays an impressive combination of power and acceleration. Thanks to the quick-shifting 10-speed automatic, the burst and speed of your vehicle will feel natural and smooth, no matter the situation.
All that power can be converted into impressive hauling strength, maxing out at 5,000 lbs, giving you the freedom to go on any adventure.
Considering the emphasis on power, speed, and acceleration, the 2023 MDX still manages great fuel efficiency numbers in the SUV market. Expect greatness, no matter the situation, thanks to the integrated dynamics system that will enable you to handle anything the world throws at you. Choose from six different modes, such as snow or comfort, and let the vehicle take care of the rest.
2023 MDX Exterior Features
A beautiful exterior finalizes in a sleek, elegant, yet still spacious cabin that immediately strikes the eye. Even the lights, premium LED bulbs show off the modern style of the MDX. A slew of customizable options further allow you to customize the vehicle to your exact needs. Take our premium paint technology as an example. Choose from many tasteful color options, from Platinum White Pearl to Apex Blue Pearl, to give your vehicle a profound finish. Performance-focused wheels, also open to customization, round out the exterior. Cutting-edge safety features come standard, such as Driver Assist, giving you unprecedented knowledge of all sides of your vehicle.
2023 Acura MDX SUV Interior Specs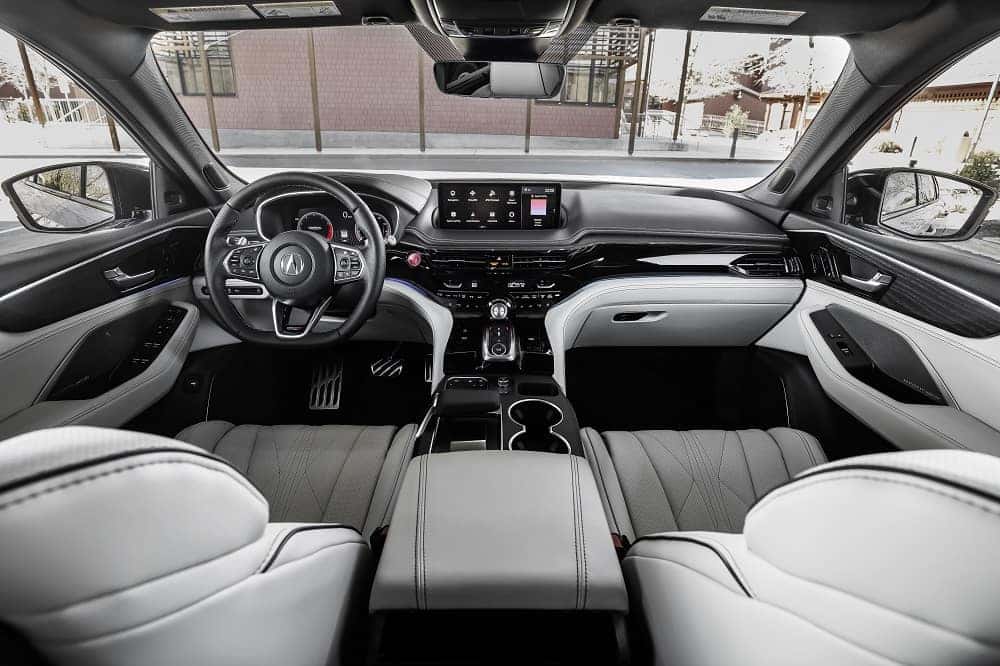 Of course, the MDX interior truly stands alone. Outfitted with a premium leather interior, the cabin exudes class, elegance, and taste. Under the Iconic Drive Ambient Cabin Lighting, experience luxury as it has always meant to be experienced. A bevy of state-of-the-art technology further puts you in control of your vehicle. The panoramic moonroof grants you easy access to a wider world and a beautiful view of the night sky. Unlike other luxury SUVs, the 2023 MDX has committed to space so we offer comfortable seating up to 7. A vivid HD display allows you to give directions, answer phone calls, adjust entertainment, and more will give you unprecedented access to your vehicle. Apple CarPlay and Android Auto are both integrated into the display from the beginning, allowing you to enhance your experience even more. The sound system of the MDX, developed by a Grammy-award-winning producer, will envelop you and give you crystal clarity.
Find Your 2023 MDX with Ed Voyles Acura in Chamblee, GA
To learn more about the 2023 Acura MDX, give Ed Voyles Acura a call! We'd be more than happy to answer any questions you might have. You can also schedule a test drive today to see what it's like behind the wheel of the MDX.
Shop MDX