2023 Acura RDX vs Lexus NX 350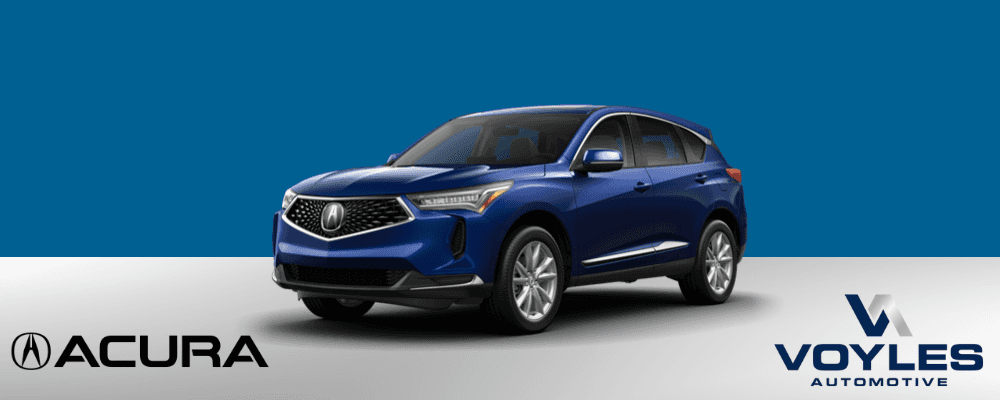 Are you struggling to decide between purchasing an Acura or a Lexus for your next car? Here at Ed Voyles Acura, we've been in the vehicle-shopping business for over 30 years. Our family has served your family since 1952 when it comes to choosing the perfect sedan, truck, or SUV that fits your lifestyle and preferences. Though both the 2023 Acura RDX and Lexus NX 350 are incredible luxury SUVs, the Acura stands out thanks to its many different versatile features.
Read on for our info on the 2023 Acura RDX vs Lexus NX 350 and how these vehicles compete when it comes to engineering and powertrain capabilities!
2023 Acura RDX vs Lexus NX 350: Advantages of The Acura RDX Engineering
The Acura RDX stands out due to its superior comfort and performance features.
With super handling all-wheel drive available, this SUV earned its NHTSA Overall Safety Rating of 5 stars. This model is both longer and higher than the Lexus NX 350, ensuring more headroom and legroom as well as a more comfortable ride. The Acura RDX's 29.5/58.9 cubic feet of cargo room is just another added bonus as a luxury SUV. If you're looking for a vehicle that is enjoyable to drive during long hours on the road and in bad weather- the 2023 Acura is the car for you.
2023 Acura RDX vs Lexus NX 350: How The Acura's Powertrain Shines
Interested in learning more about the Acura RDX and its powertrain?
Thanks to this model's 272 hp and 280 torque, the Acura is relatively superior to the Lexus with its 203 hp and 184 torque. The Acura also has a 10-speed automatic transmission for quick shifts on the highway or in the city. When it comes to luxury amenities, the Acura has an ultra-wide panoramic moon roof. Most of the standard features within the Acura are more costly add-ons in the Lexus NX 350.
Shop New RDX
Financing at Ed Voyles Acura
Here at our dealership, we're dedicated to helping you get a jumpstart on the car-shopping process through professional financial assistance. Our website is optimized with several different financing tools and resources to make your next vehicle purchase quick and easy. You can apply for financing online or in person after setting up an appointment with one of our friendly consultants. Each member of our staff is trained to evaluate your budget and find the best deals for any car that has caught your eye.
We can also help you navigate the valuing of your trade through our Kelley Blue Book Instant Cash Offer tool!
Contact Us For a Test Drive Today!
Are you ready to try out the 2023 Acura RDX for yourself? Our sales staff members are eager to help you figure out if the new Acura RDX is the right model for you and your family. Between our unrivaled services, selection of cars, and financial assistance, you're sure to find all you need at our dealership.
Feel free to contact us through our website by setting up a test drive or give us a call today!