Acura Luxury Lease Package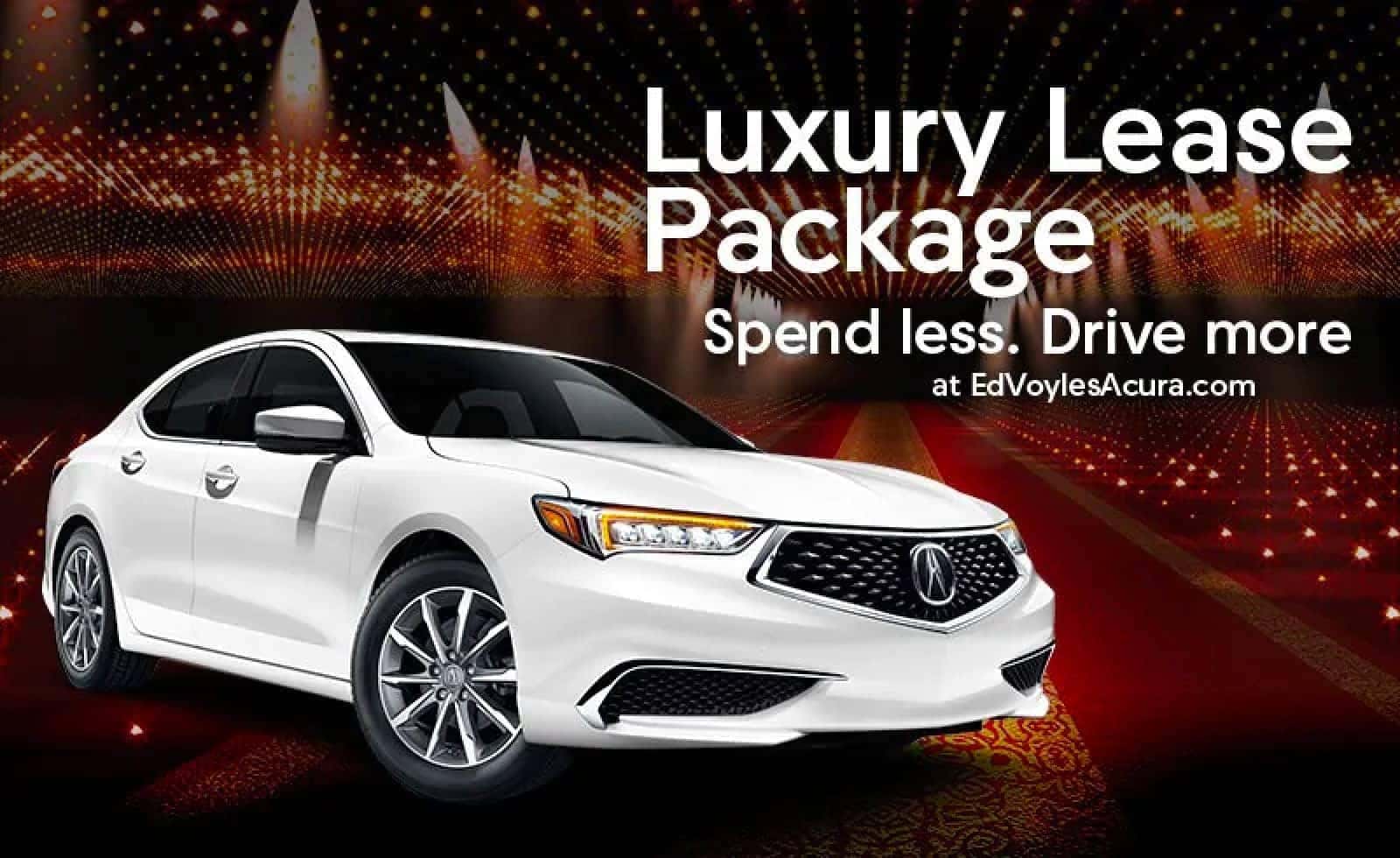 Looking to spend less and drive more? Acura's Luxury Lease Package offers you what the other manufacturers don't.
Faster Vehicle Upgrade
Don't wait to get behind the wheel of a new Acura. When you lease, you have the flexibility to upgrade more often, keeping you on the cutting edge of automotive technology, style and performance.
Factory Warranty Coverage
Drive with peace of mind. New Acura vehicles are usually covered under a factory-limited warranty for the first 4y ears/50,000 miles.
Lower Payments
Both your payment upfront and monthly payments could be less with an Acura lease. Making it more affordable to show off your new ride during a night on the town.
Guaranteed Asset Protection
(GAP) Insurance pays the difference between what you owe on the vehicle and what your insurance covers if you Acura is stolen or deemed a total loss after an accident.
Your Choice of Leasing Terms
With term choices from 24-60 months, you can control how much you pay monthly and how long your lease runs. Drive a new Acura more often with the 24-month lease, or pay less every month with terms up to 60 months.
End-of-Lease Options
When your lease is up, you may extend it, purchase your current Acura, or slip behind the wheel of a brand-new Acura vehicle with a new lease. No last minute purchase-price surprises. The price you were quoted is the price you pay at the end of your lease.
Acura Loyalty Advantage Program
Already an Acura lease client? You're eligible for huge rewards and savings on your next Acura lease.
Mileage Forgiveness
If you exceed your contracted miles on your current Acura, one-half of all excess miles (up to 7,500) will be excused. Plus, an additional 1,000 miles will be added to the contracted mileage for your next Acura Luxury Lease.
Momentum Miles
If you drive fewer than your contracted miles on your current Acura, all unused miles (up to 15,000) will be rounded up to the nearest 1,000 and rolled into your next Acura Luxury Lease.