Best Acura SUVs for Summer Road Trips in Georgia
Summer has nearly arrived, and it's time to start thinking about vacation plans! Whether you're ready to sink your toes into the sand, climb the highest peak, or enjoy a quiet evening in the country, a road trip should be on everyone's to-do list. If you're looking for the perfect SUV to help you tour the nation, Acura has two beautiful models that will meet all of your highest expectations. The 2021 RDX and the 2022 MDX offer unique features that will make your road trip comfortable and luxurious. Read on to see which one is the right choice for your getaway.
The 2021 Acura RDX: A Roadtripping Machine
Smaller families will find that this affordable SUV fits all of their needs and more. It seats five, offers 28 MPG on the highway, and Super Handling All-Wheel Drive gives you complete control over the road. AcuraWatch also offers plenty of safety features that will protect you on your journey, including Lane Keeping Assist, Adaptive Cruise Control, and Road Departure Mitigation. You can fit everything you need within the cargo space of the RDX. While you're playing the License Plate Game and driving across America's most famous highways, the RDX is working behind the scenes to make your trip as comfortable as possible. For just under $40,000, you can enjoy America's scenery from the comfort of a brand new Acura RDX.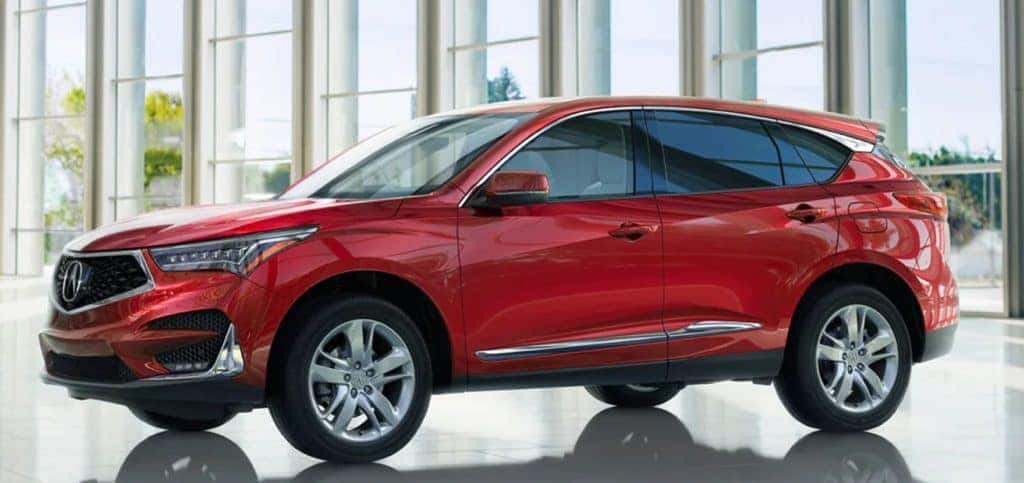 The 2022 Acura MDX: Focus on Performance
Never before has Acura tried to seat seven passengers in one vehicle. The MDX is the ultimate road trip tool for larger groups and families. It shares Super Handling All-Wheel Drive with the RDX, but it expands on great drivability with a V-6 engine and great performance. Passing on the highway is effortless and safer than ever before. When using all-wheel drive, the MDX can tow up to 5,000 lbs–perfect for trailing extra road trip luggage and supplies. AcuraWatch is also installed on the MDX, but it includes Traffic Jam Assist. If you're planning on traveling through large metro areas, this is a vital tool. Beautiful craftsmanship and design will keep you cozy and comfortable throughout your trip, and the quiet cabin will lull children to sleep in minutes. The MDX starts at around $47,000, but you're paying for a kind of luxury that isn't found in any other SUV on the market.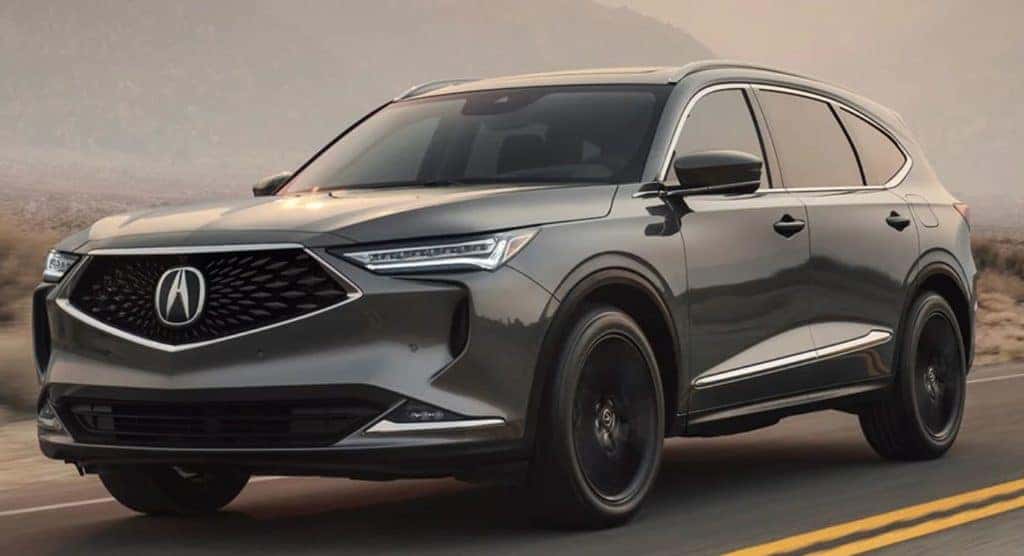 Which SUV is Right for Your Road Trip?
Choosing the right Acura SUV depends on the size of your party, the length of your trip, and how much cargo space you need. Larger families with a long way to go will love the MDX, while casual college students will find the RDX meets all of their needs. If you're still having trouble deciding, ask the Acura experts at Ed Voyles Acura for advice.
Visit Ed Voyles Acura in Chamblee, GA, to learn more about our exciting Acura SUV deals!
Ed Voyles Acura has plenty of brand new Acura SUVs listed for prices you won't find anywhere else in Georgia. Give us a call when you're ready to take the next steps towards your dream Acura SUV!