Choosing Between the 2022 Acura MDX and 2022 Audi Q7 in Chamblee, GA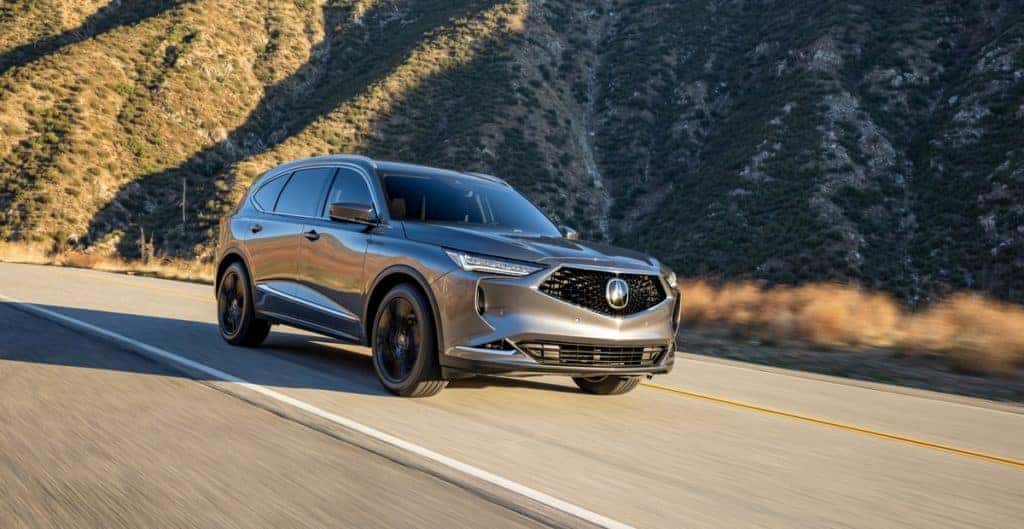 Choosing between two premium SUVs can be difficult. You know they'll both deliver comfort and quality, but if you want the best, which is better? Let's take a look at some of the features of both the 2022 Acura MDX and the 2022 Audi Q7 and see how they compare.
A History of Performance from Acura SUVs
The MDX and Q7 both offer power and capability that can handle a variety of conditions, with impressive engines and all-wheel drive systems. The Acura MDX edges out the competition in terms of power though, with its available 3.0L Turbo V6 engine generating 355 horsepower to the Q7's max available 335 horsepower.
Shop MDX
Plus, when it comes to handling a variety of conditions, while they both have available dynamic air suspension and all-wheel drive, the MDX Integrated Dynamics System allows you to specifically select your driving mode to adjust the feel of your drive to your taste while staying prepared for any situation.
Bigger is Better for Your SUV
When you're in the market for an SUV, you want one that can handle your whole crew and everything they want to bring with them without getting cramped. The 2022 MDX and Q7 both offer seating for up to 7, so you won't have to worry about bringing the whole family with either model.
In terms of space the Acura MDX comes out on top again, with a maximum 95 cubic feet of cargo capacity, while the Q7 only offers up to 69.6 cubic feet. So, when you want to make sure you can fit everything you need in your new premium SUV, Acura offers you the better choice with the MDX.
Amazing Technology at the Center of Your Ride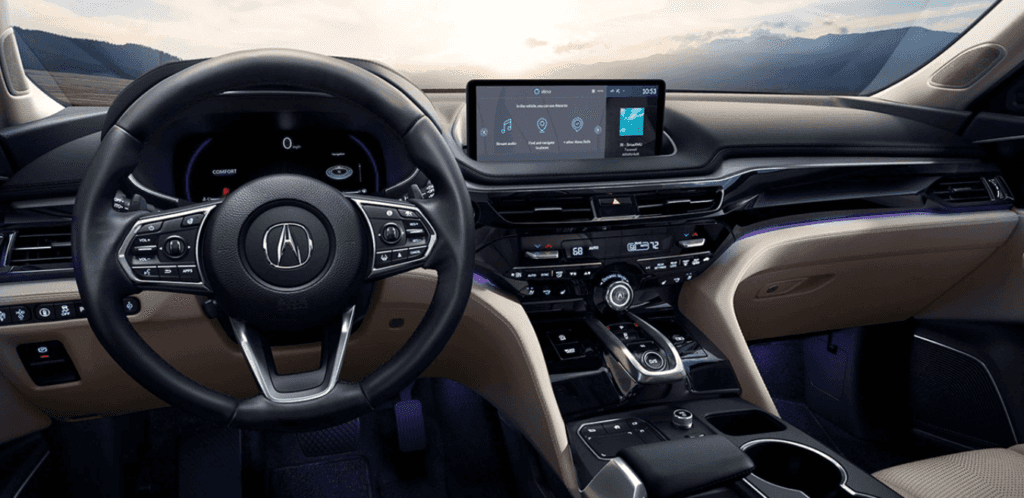 While you're traveling in comfort, you want navigation and entertainment to be easy. Both the 2022 MDX and Q7 have digital instrument panels and large center consoles with touch screens and smartphone connectivity, and while the 10.1 inch display in the Q7 is nice, the 12.3 inch display in the Acura MDX is bigger, and the largest ever in an Acura. That giant HD display will help you keep everything you need within reach, and when you combine it with available features like a Wi-Fi hotspot and Alexa Built-In, it's sure to keep everyone happy for your whole trip.
Get the Best Luxury SUV at Ed Voyles Acura
The competition is fierce, but we think it's obvious that the 2022 Acura MDX edges out the competition in a variety of little ways that add up to something really special. If you're ready to get behind the wheel of your own 2022 MDX, be sure to get in touch with Ed Voyles Acura today. We're more than happy to show you all the new Acura models we have on the lot, and to get you scheduled for a test drive, so you can feel the power of performance engineering for yourself.
Shop MDX