The Best Acura Models For Road Trips in Chamblee, GA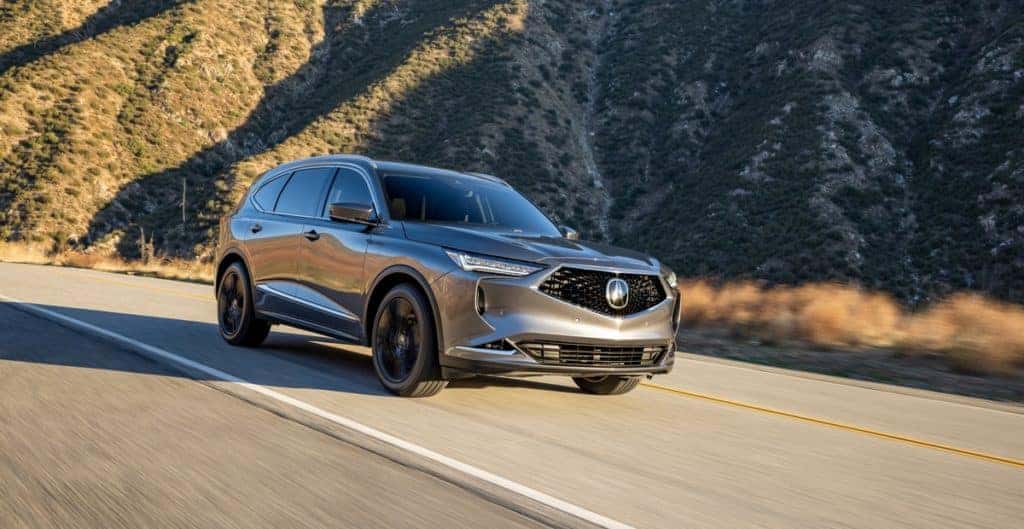 Sometimes you know you've got a long road ahead of you, and when that's the case, you want to know that you've got a vehicle that'll get you to your destination with ease and comfort. Acura offers a whole lineup of reliable, performance-focused vehicles that you know can handle the open road, but which ones are going to give you the best ride for a long trip? Let's take a look at what the 2022 Acura sedans and SUVs have to offer.
Shop Acura
Enjoy The Open Road In The Acura ILX And TLX
The sedan lineup from Acura may be smaller than the SUVs on offer, but they give you great mileage for those long trips, with the ILX rating at 33 MPG Highway and the TLX at a similar 31 MPG Highway. While heated front seats come standard on both models, and most trims come with leather seating, you'll start to find a difference in comfort when you compare the adjustability of your seating.
The ILX comes with perfectly nice 8-way power-adjustable seating and lumbar support, but the TLX offers the even more customizable 12-way power-adjustable driver's seat, and offers available amazingly comfortable 16-way power seating with thigh extensions and thigh bolsters, so you'll be as comfortable as possible for the whole trip.
As for entertainment while you're on the road, both models can connect with your smartphone to play music and navigation through the speaker system, but it's the TLX that comes standard with Apple CarPlay and Android Auto to put all your favorite apps within reach on the large central touchscreen.
At the end of the day, the ILX and TLX will both get you where you're going efficiently, reliably, and in comfort, but if you really want to take your road trip in peak comfort, the TLX is the way to go. Now we should mention, if you're looking for a vehicle with space for the whole family and their bags, the TLX does edge out the ILX by a couple of feet, but if space is your priority, let's take a look at the SUV lineup.
Comfort for the Whole Family With the RDX and MDX
The RDX and MDX may get slightly fewer miles to the gallon than the sedans we've looked at, with 28 and 26 MPG Highway respectively, but they more than make up for it with space for everyone on your trip. The RDX has plenty of space for five passengers to share comfortably, and a roomy 29.5 cubic feet of cargo room behind the second row, with even more available with the 40/60 fold-down seats if you're not bringing the full five.
The MDX is even more impressive though, with seating for seven, and while the trunk space may be smaller with all the seats up, your cargo area can expand to a whopping 71 cubic feet if you've only got two on the road.
Luckily, both models come standard with features like 12-way power-adjustable seating, Apple CarPlay, and Android Auto, so you already know you'll be comfortable and entertained for your whole journey. So if you've got a mid-size crew with a mid-sized pile of luggage, the RDX should treat you well, but if you know you need to fit the whole family and the mountain of bags that comes with them, the MDX is the road trip car for you.
Start Your Adventures With Ed Voyles Acura
No matter which model suits your needs, why not start by browsing our available vehicles to get a feel for all the trims and features we have available. Once you know which Acura is right for you, be sure to get in touch. We'd love to get you behind the wheel for a test drive so you can feel just how much a new Acura is the right traveling companion for you and yours.
Shop Acura