Collision Repair Near Me in Georgia, Near Atlanta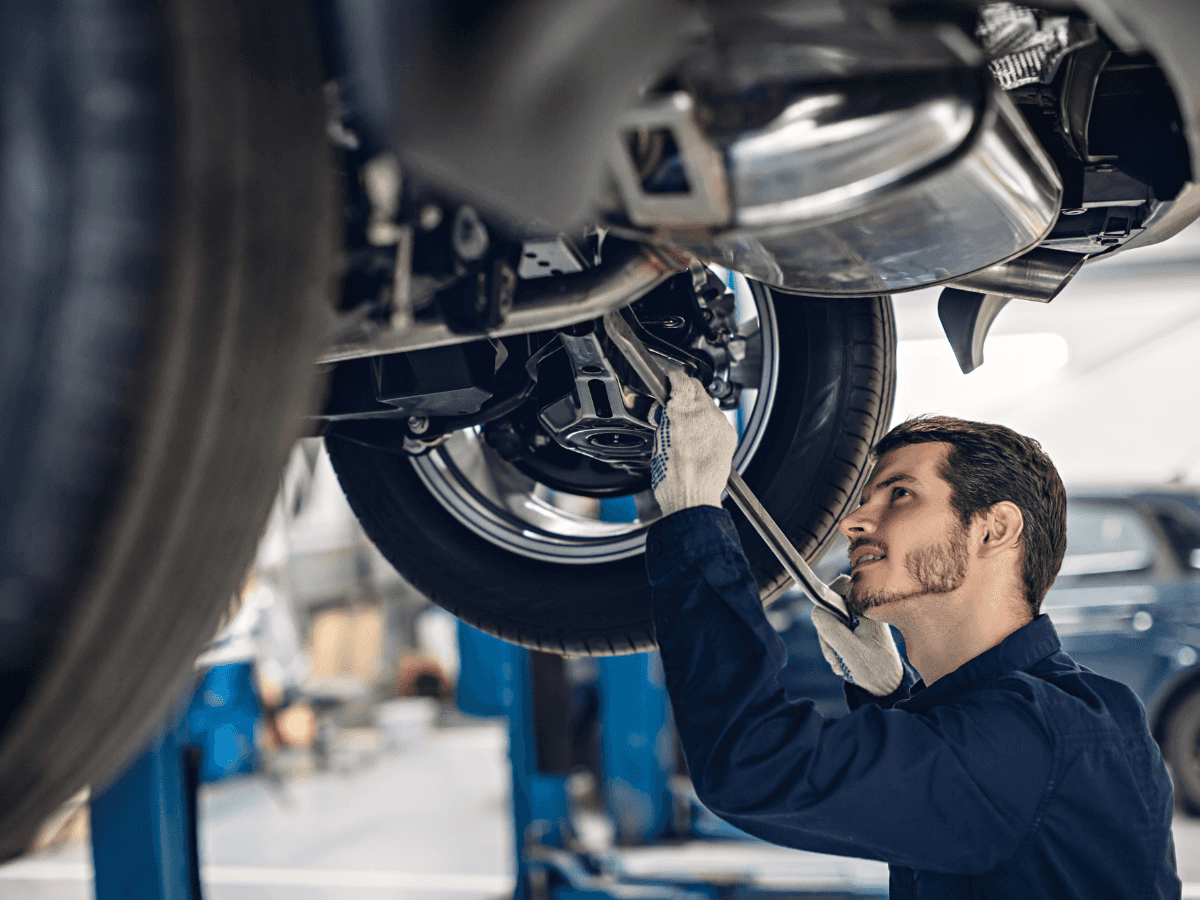 Whether your vehicle has suffered some major damage or you just got into a minor accident, having your car, truck, or SUV checked out and repaired is important to maintaining the safety, performance, and value of your vehicle. At Ed Voyles Acura in Chamblee, GA, our service technicians are highly trained to offer the best care possible for your vehicles, using genuine Acura parts and Acura-approved equipment. At Ed Voyles Acura, we'll have you back on the road in no time after you've been in an accident. Contact us to schedule a service appointment for your vehicle today near Atlanta, GA.
\
Service Department
Importance of Collision Repair
All auto service is important for your vehicle, whether it's routine maintenance tasks or more serious and extensive repairs after you've been in an accident. When you're in need of collision repair, you shouldn't wait. This is especially true to make sure you don't lose out on your insurance coverage or if you're leasing your vehicle or making payments on an auto loan. Even if you can't see the damage, the longer you wait to repair a vehicle that's been in an accident, you could be jeopardizing your car's ability to keep you safe on the road. Plus, you could be causing further damage by not addressing any present issues, leading to a bigger headache and more expensive repair down the road. Repairing your vehicle can be expensive, but not repairing it lowers the value of your vehicle. Protect yourself and your investment by having your vehicle serviced for collision repair at Ed Voyles Acura in Chamblee, GA, near Atlanta, GA. Contact us to schedule an appointment today.
Why Repair at Ed Voyles Acura
At Ed Voyles Acura, we know auto service can be stressful, especially after your vehicle has suffered damage from an accident. That's why our certified and professional service technicians are dedicated to providing fast, fair, and friendly service to get your set of wheels back to their best performance without a hassle. Wait comfortably for your repairs to be completed with Wi-Fi and work stations, loaner vehicles with available service on Saturdays, and much more. We take care of your vehicle like it's our own, only using certified parts and equipment for Acura vehicles and efficient processes to provide the best customer service and auto service possible. Be sure to also stay on top of regular car maintenance outside of collision repairs at Ed Voyles Acura to keep your car running smoothly. Contact us to schedule collision repair and car service at Ed Voyles Acura today near Atlanta, GA.
Collision Repair Near Atlanta, GA
If you live near Atlanta, GA, or in Chamblee, Marietta, Alpharetta, Brookhaven, Duluth, Decatur, GA, Ed Voyles Acura is conveniently located near you for you to receive the best possible collision repair and car maintenance services at competitive prices. Our expert service technicians are more than ready to serve you and answer any questions you may have. Contact us today at Ed Voyles Acura to schedule an appointment in Chamblee, GA.
Schedule Service Now