The Integra Returns in 2022 – Chamblee, GA Auto News
Remember the Acura Integra? If you're drawing a blank, it's because this model was discontinued in the United States 20 years ago. We've been without this impressive sedan for just over two decades, and after popular demand, Acura has decided to bring this model to the front lines once again. Since this is a recent announcement, we don't have much info to provide–Acura is keeping the Integra under wraps until they're ready to do a full release. Hopefully, this information will get you hyped for the official launch in just a few months. Keep up with Ed Voyles Acura to get the most recent news about the new 2022 Integra!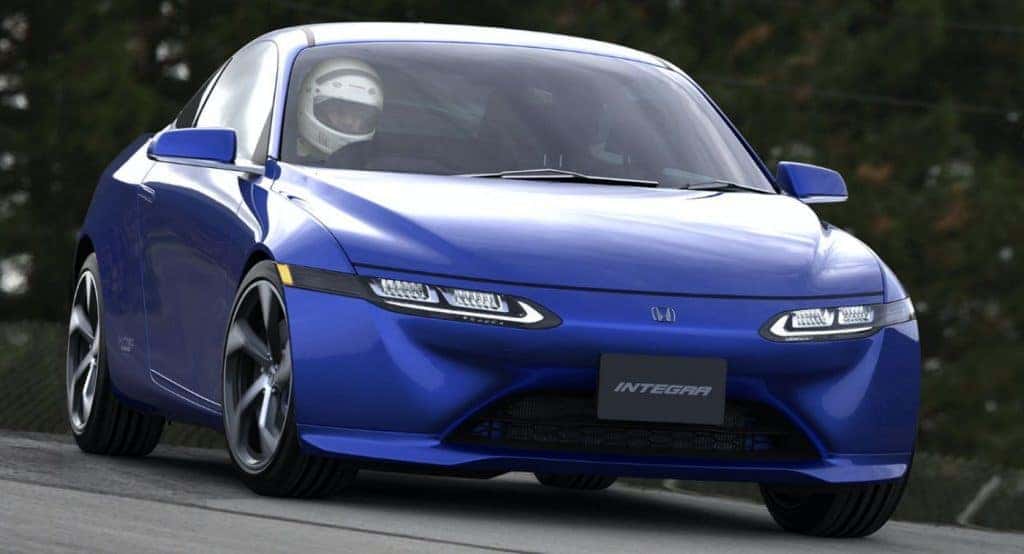 What to Expect From the 2022 Integra
We know the Integra will be outfitted with a luxurious interior, coupled with the most advanced infotainment and safety technology on the market. Acura always has an eye for details, and provides their vehicles for reasonable prices, even in the face of the currently struggling auto industry. Our only glimpse of the vehicle's silhouette was seen during Monterey Car Week 2021, where a handful of auto enthusiasts saw an elusive drone show. Acura programmed a fleet of drones to form the shape of the upcoming Integra, with obvious design call-backs to previous models. Be wary of potentially fake photos lingering on the web; doctored images seemed to depict the new Integra, but Acura determined them to be a hoax. When we see the Integra's full release, we'll give a full review of the model.
When Will More Integra News Come Forward?
With just a few months left of 2022, we're bound to receive more information about the Integra. Though we're lacking pertinent information, including trim price ranges and exterior silhouettes, we can guess the Integra will be comparable to the Honda Accord. The Accord is Honda's affordable performance vehicle, much like the Integra is Acura's luxury well-priced sports car. We don't believe the Integra will be similar in exterior design, though. Anticipate a meaner, more forward impression on the road from the Integra.
Acura Models to Enjoy in the Meantime
If you're desperate for a new Acura model, you can explore the new 2022 ILX. This sedan is as luxurious as it is technologically advanced. You won't have to wait for this release, so give us a call to schedule your first test drive.
Keep up with future Integra announcements by following Ed Voyles Acura in Chamblee, GA!
Stay informed! We'll keep up with the latest information regarding the 2022 Integra so you don't have to. For 30 years, Ed Voyles has been helping the people of Chamblee find the Acura of their dreams. We know the Integra is long-awaited, and we want to make sure you get the details you need to find the Acura model you've always wanted. Give us a call to learn more about current Acura models, and we'll set you up with a test drive.